Firestorm Manor is located on a large private estate on the eastern shore of Lake Fenia. The centerpiece of the estate is a large manor house nestled within a rich woodland area. The home stands sentinel over its acreage from a perch atop a knoll where it overlooks the cascading lands that spread eastward from the lake and westward across the water to the land beyond. The way leading to the manor is a gently winding path that veers from the main road as it nears the lake. The path is wide enough for two carriages to pass safely, if the drivers are skilled, without one having to veer off the path.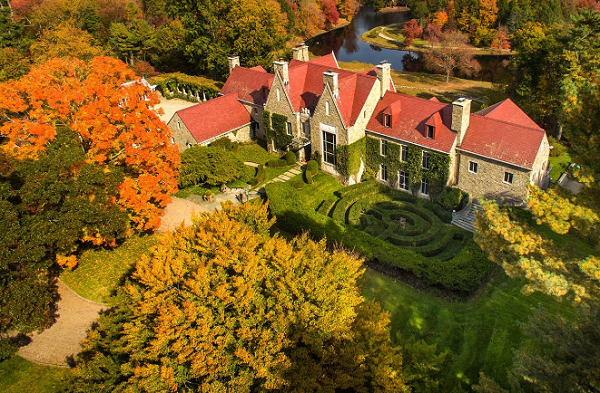 The manor boasts seven
guest suites
in addition to the generously appointed
master suite
. There are several
sitting rooms
throughout the home, a
formal dining area
where the Lady of the manor may entertain guests, and a less formal dining and sitting room
combination
that is used when formal guests are not in residence. The Lady has a large
study
where she tends to matters involving the estate and other official matters when she is in residence. The manor has many windows that allow in the light of the sun, making the interior bright and airy. On warmer days, many of these windows can be opened to allow for air flow to keep the internal temperature of the home comfortable.
Attached to the rear of the manor house is a
lanai
that overlooks a tributary of Lake Fenia that flows through the property. This tributary opens into the lake just beyond sight as it curves around a small wooded area that remains separated from the estate grounds but is part of the property. There is a large grassy
clearing
there between the lanai and the water's edge which allows dragons and other flying creatures a safe and uncluttered area upon which to land. When not being used as a landing zone, the lush carpet of grass becomes the playground for three dogs and any children who come to visit to run and play to their heart's content. It is also useful as a comfortable place in which to bask in the sun or gaze at the starts on a clear Fenian night.
Visitors are welcome any time the Lady is in residence. Family and friends are welcome to pass the night even if she is not in residence should they be known to her steward, Iris.